Heavy Duty Trunk Organizer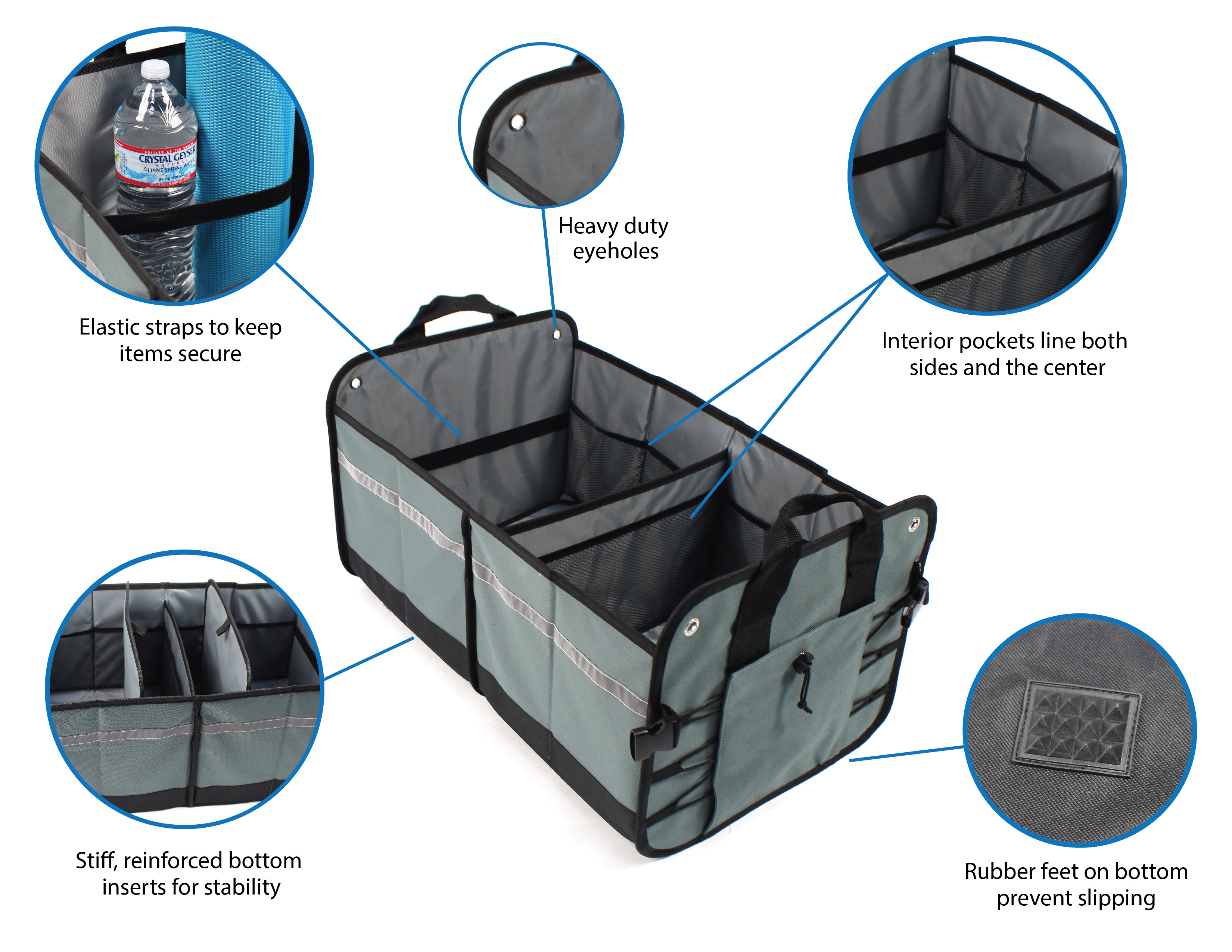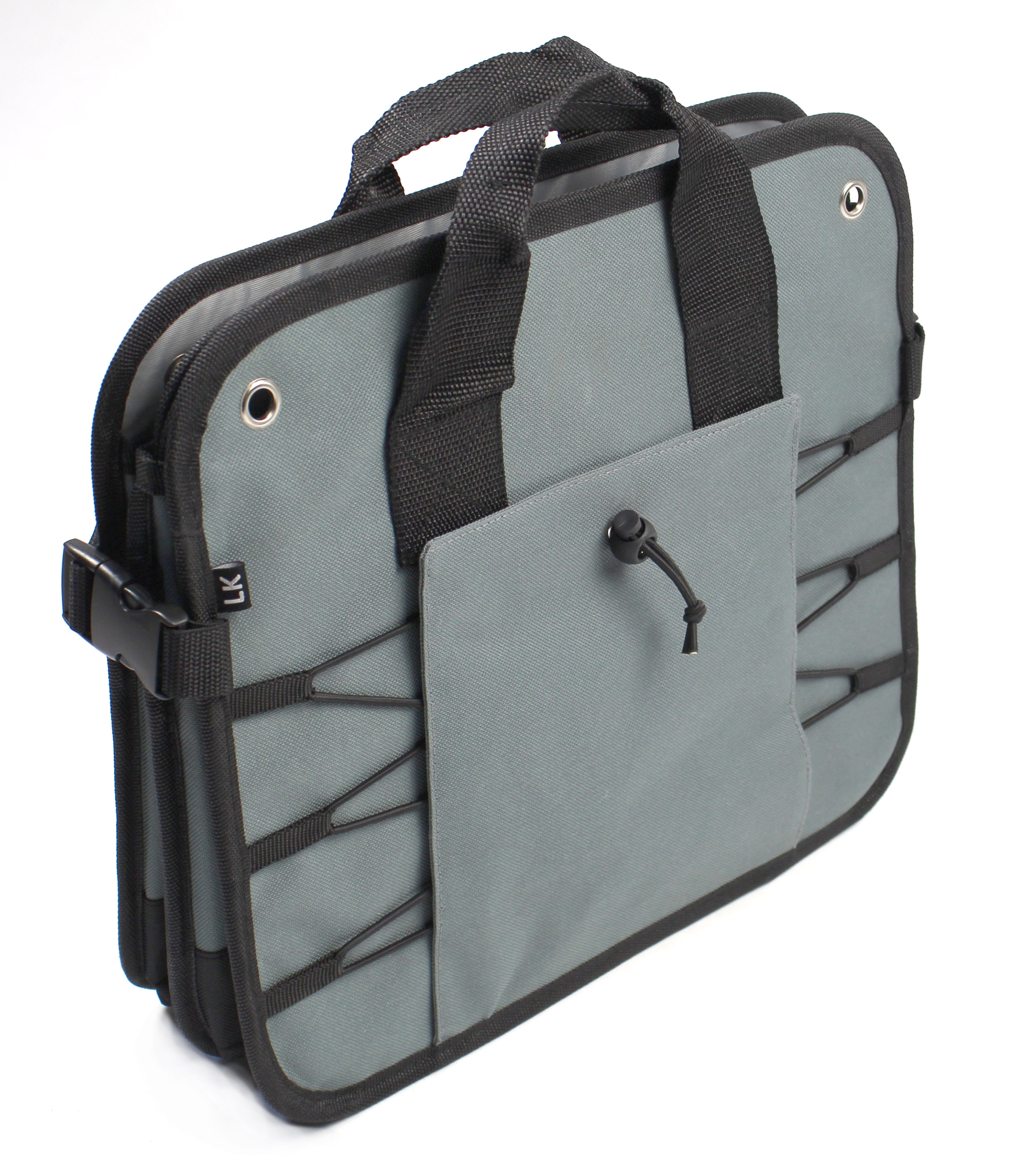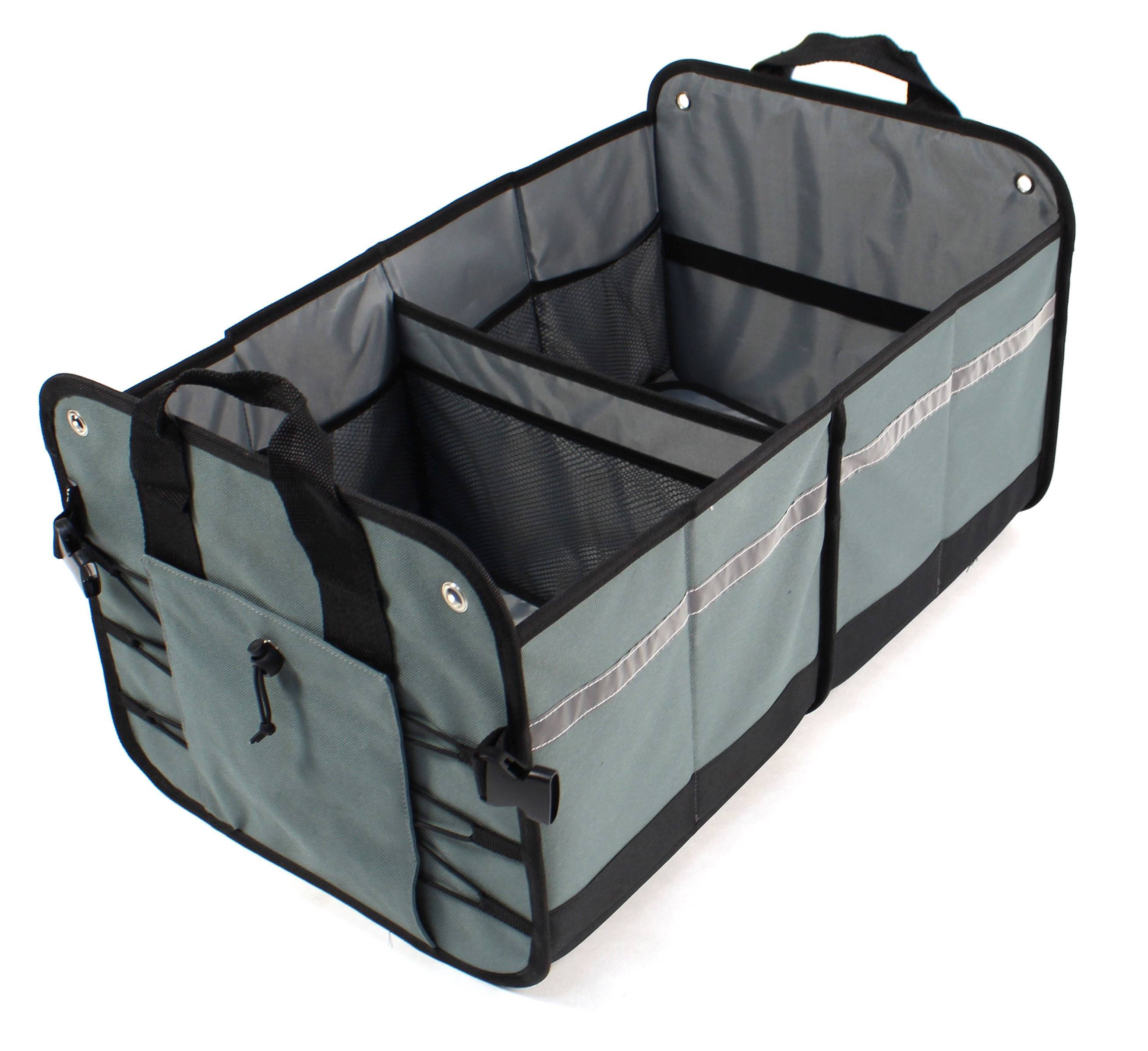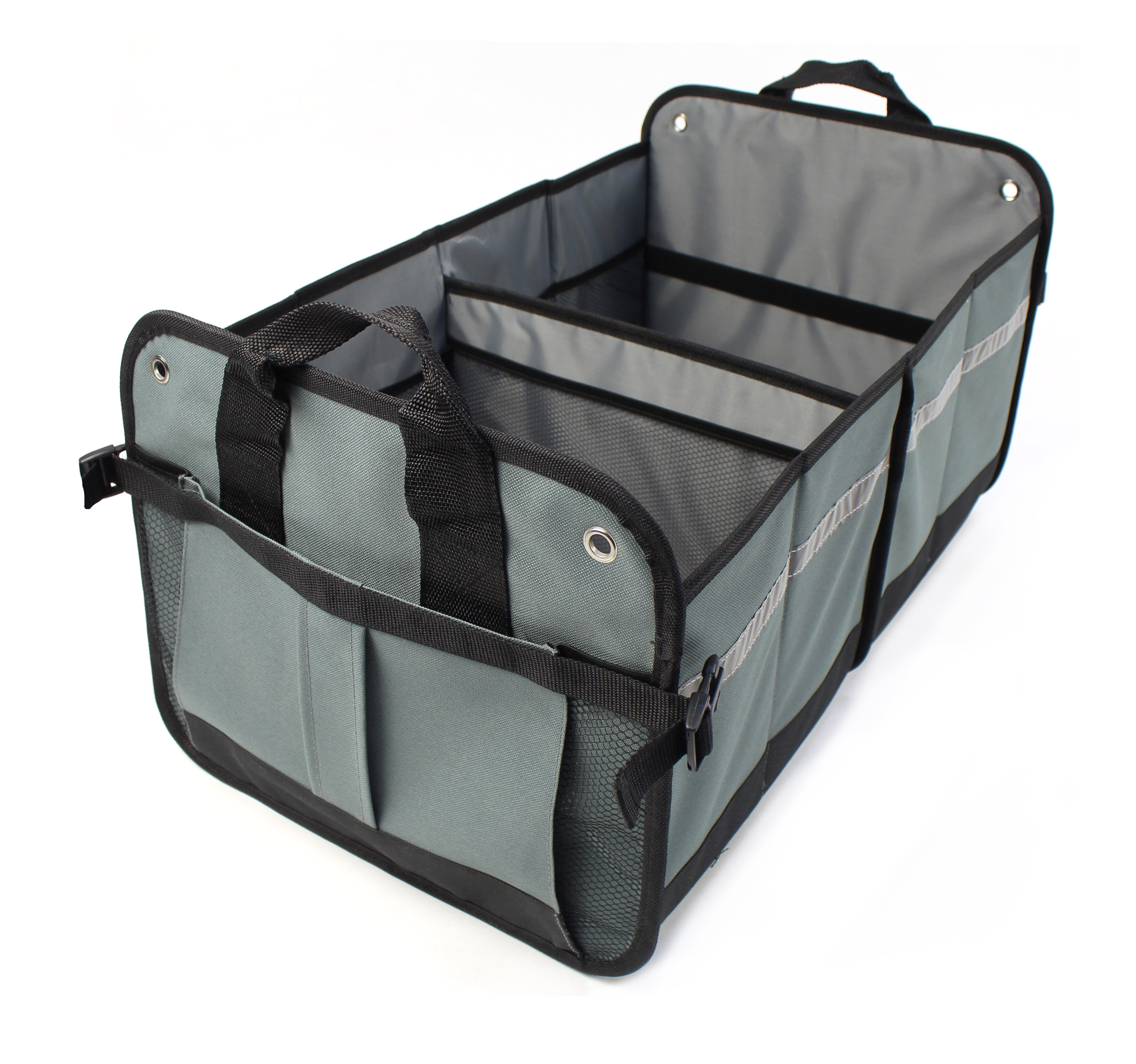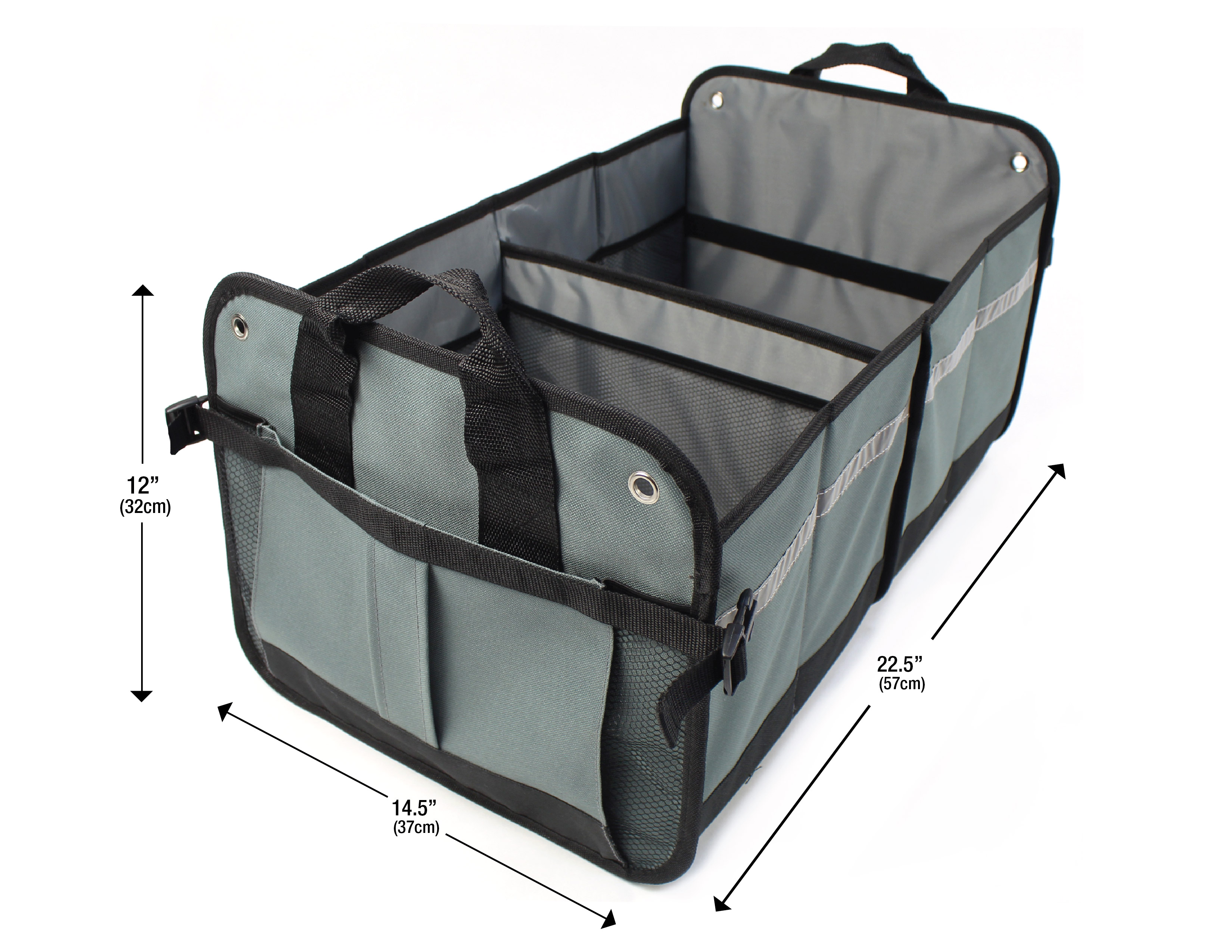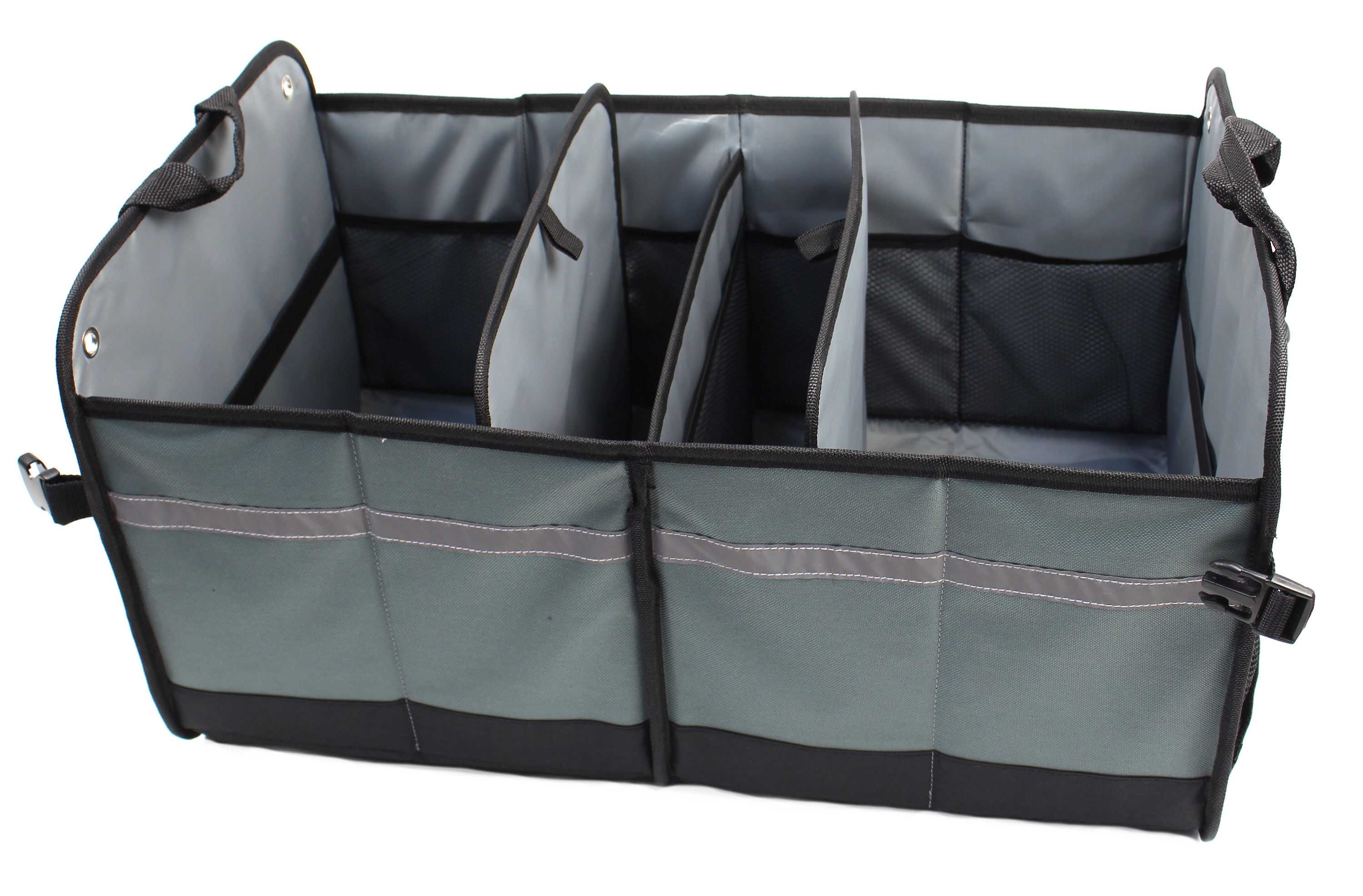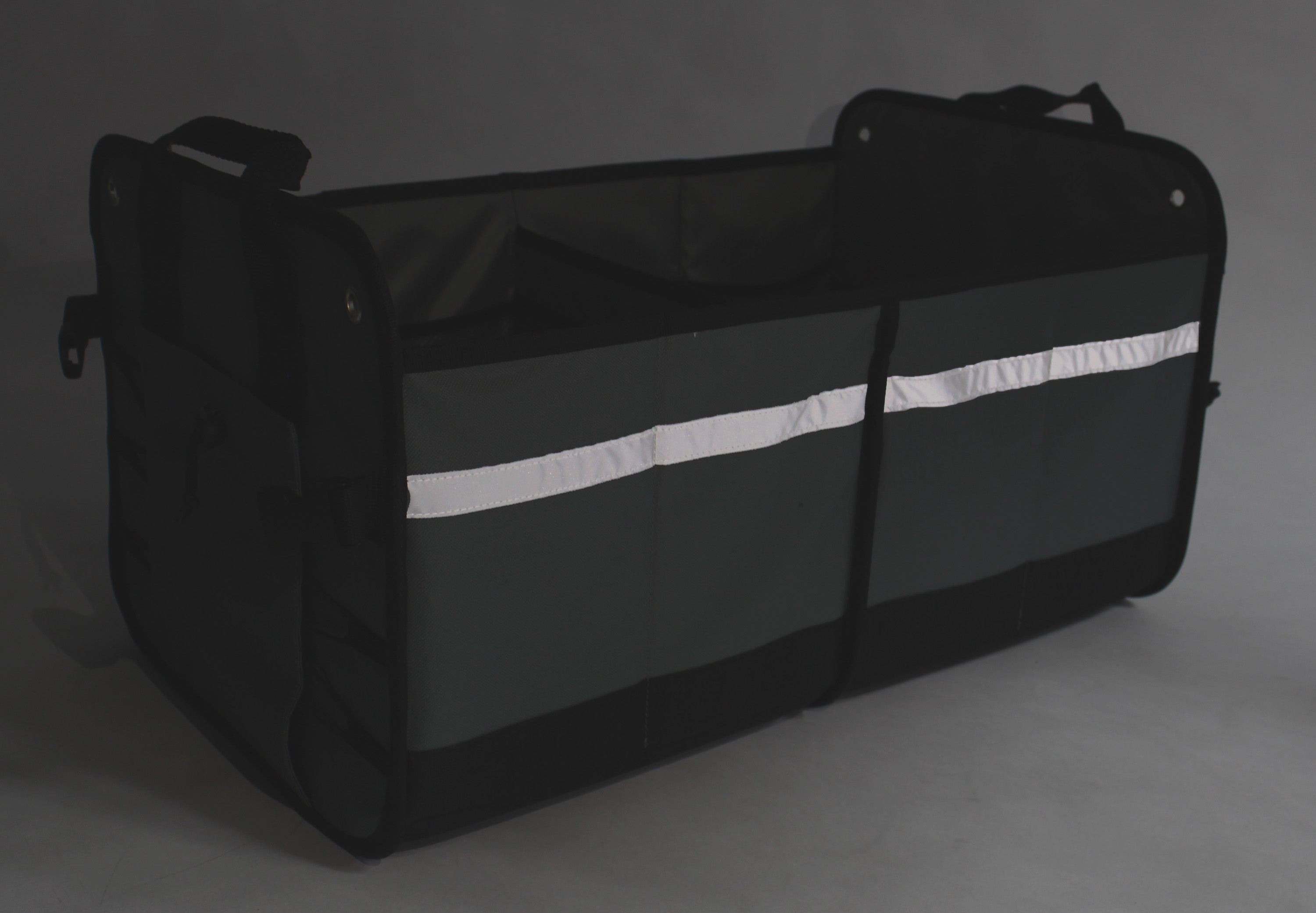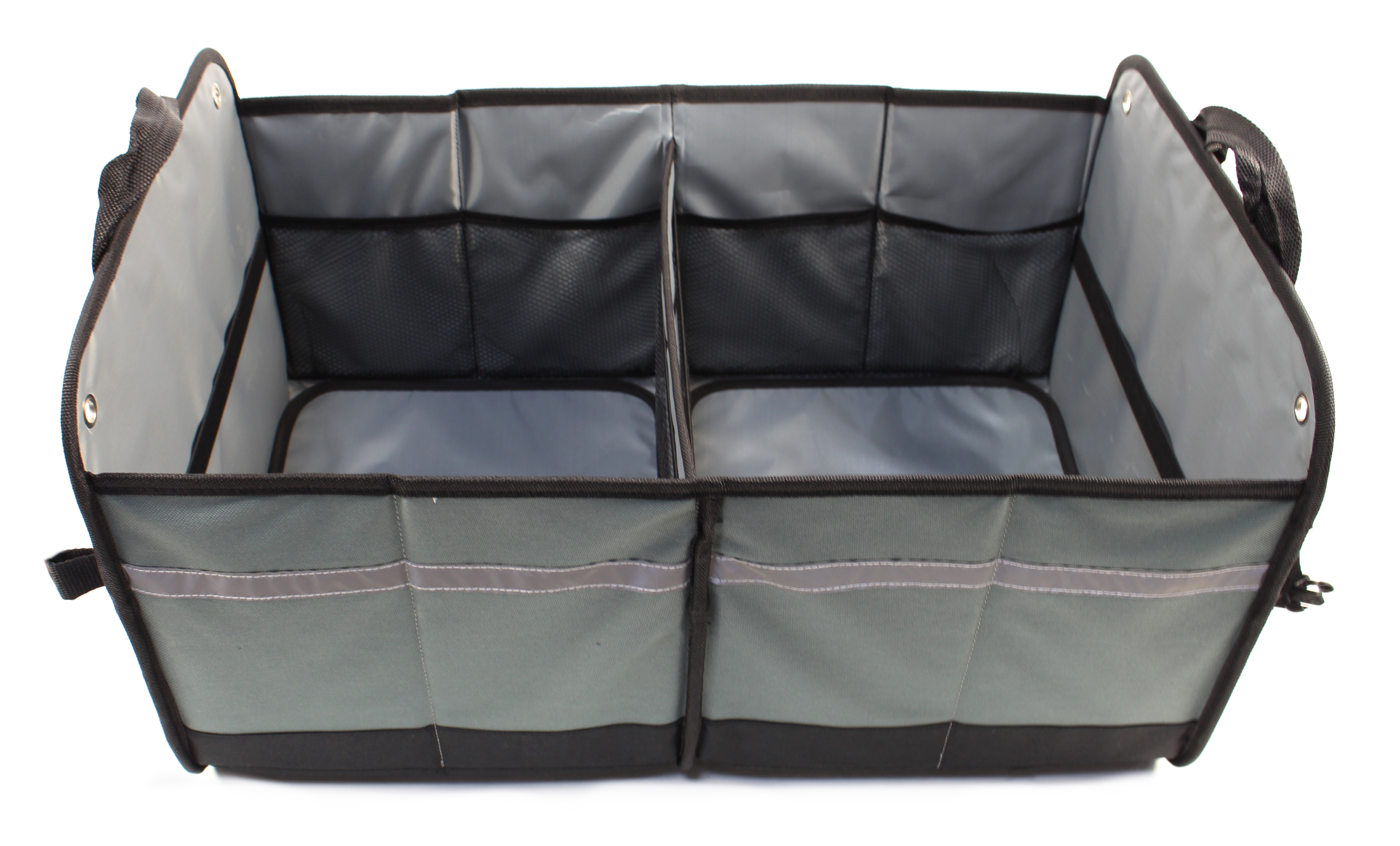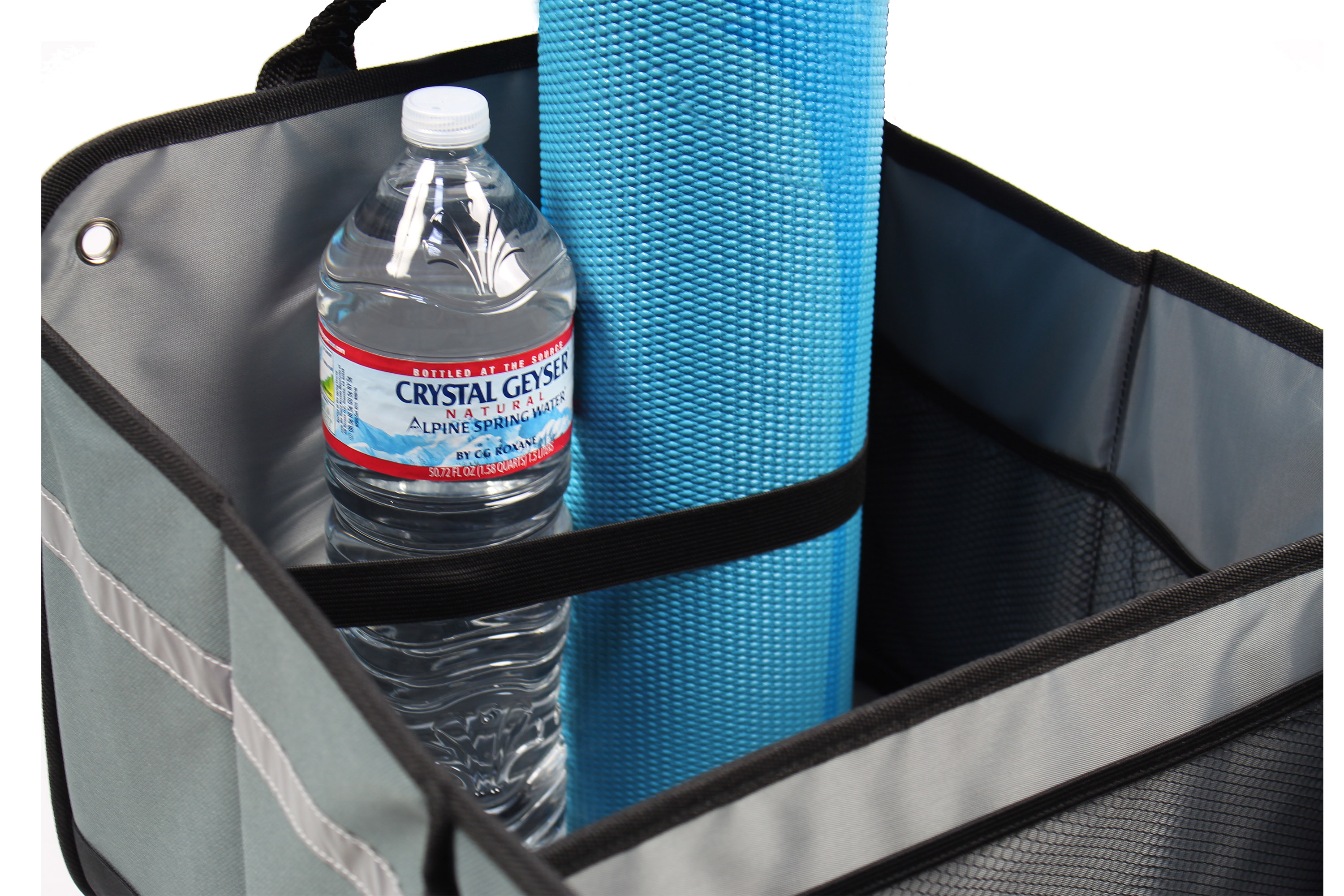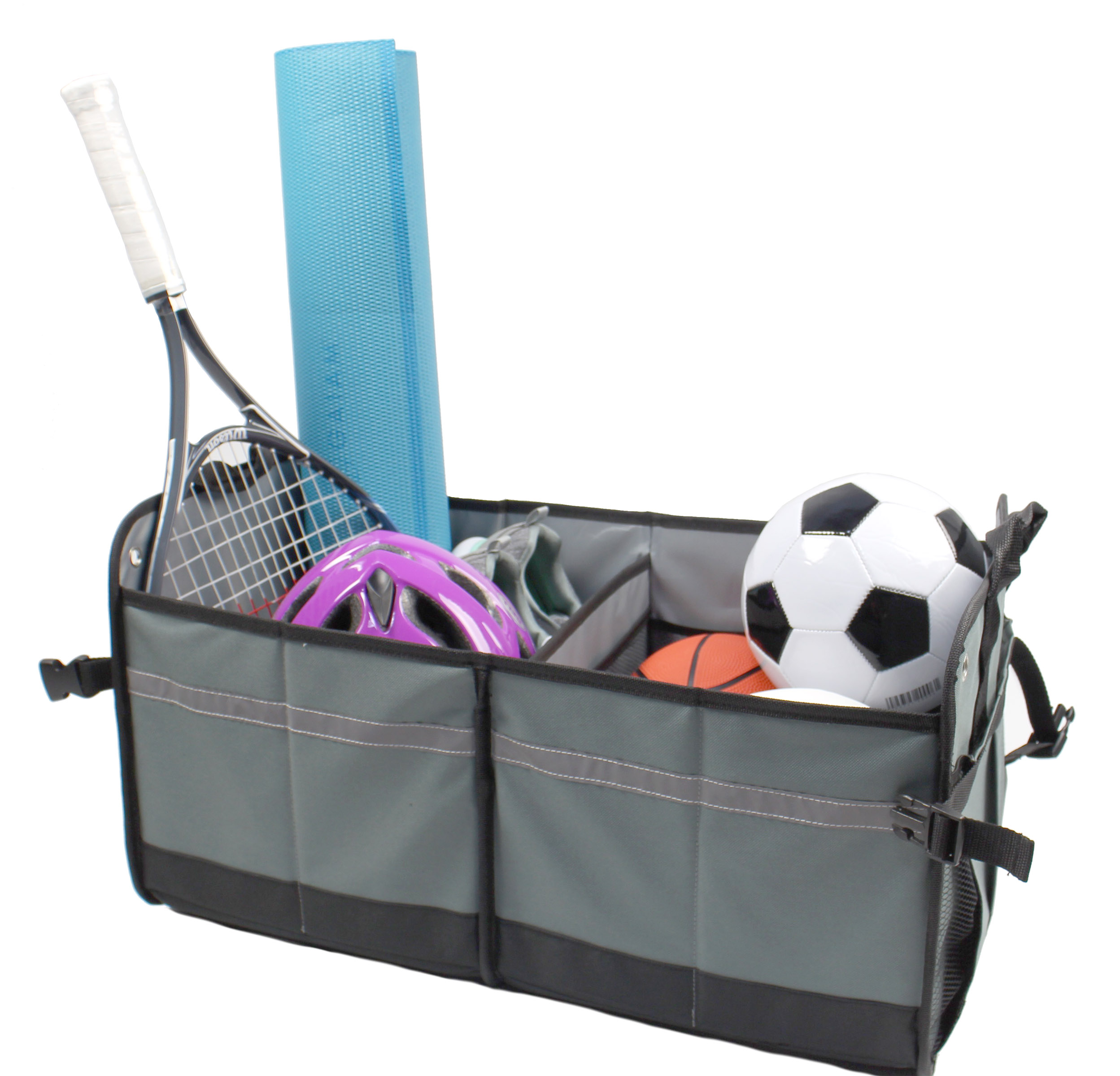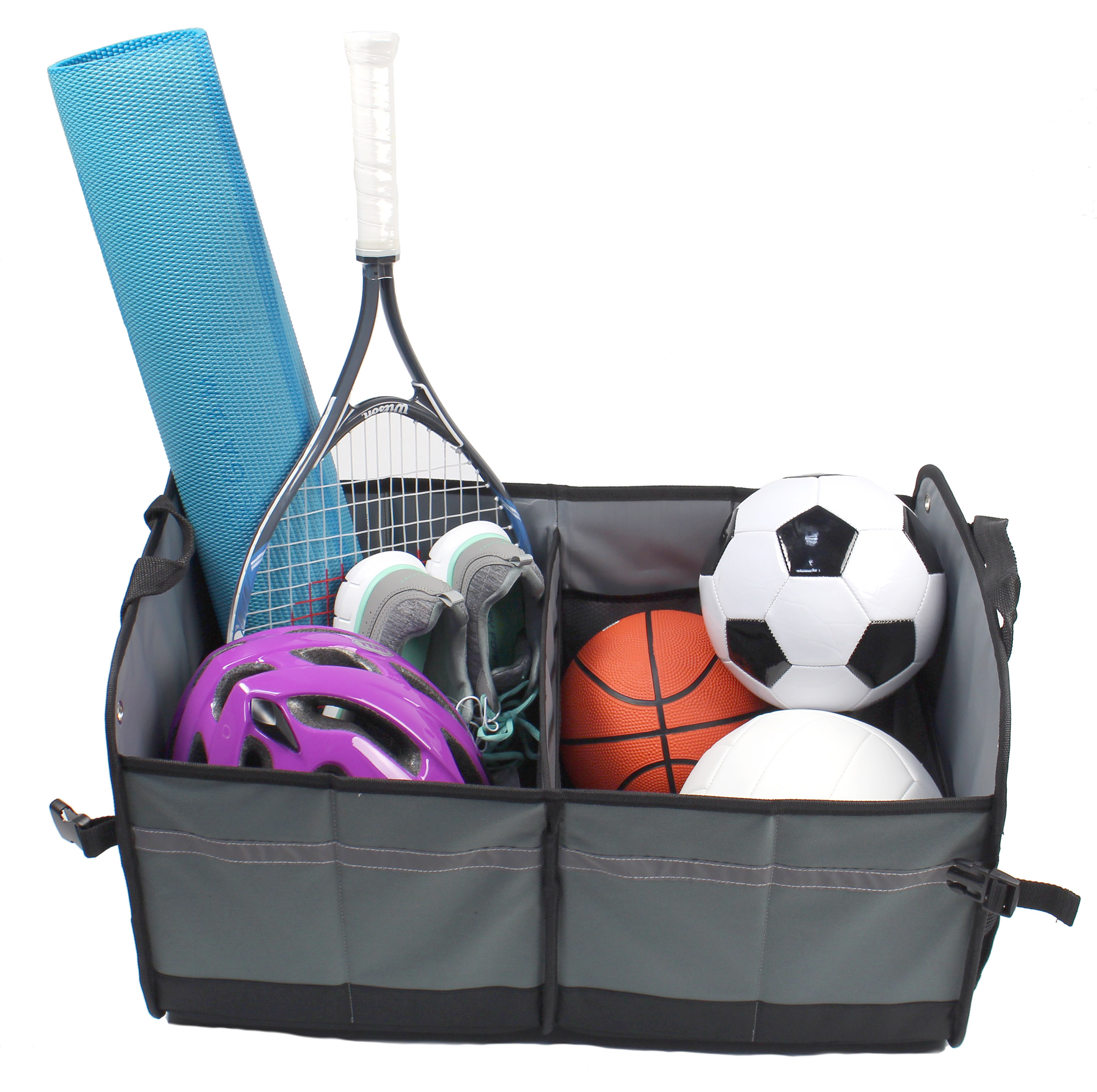 This Ultimate Heavy Duty Premium Trunk Organizer is made from high quality 600D polyester fabric and has strong handles that will withstand the test of time, creating order in your trunk and preventing loose items from rolling around for years to come. This trunk organizer measures 12 (height) x 14.5 x 22.5", when opened and will fit nicely in most cars, trucks, vans and SUVs. When not in use, it will collapse to a compact 12 x 14.5 x 3". It is currently the ONLY trunk organizer of it's kind on the market to have 10 interior and 2 exterier pockets for extreme optimization. There are also to elastic straps that will hold additional items in place such as books, water bottles, soda bottles, etc. This SUV trunk organizer has a reflective strip along the length of one side and can be used in emergency situations for extra visability at night. The organizer also has two stiff reinforced bottom inserts that creates a very sturdy base- no sagging! We have added FOUR rubber feet on the bottom of this car organizer, to pevent the trunk organizer to prevent slipping or rolling in the trunk. Rest assured your Heavy Duty Trunk Organizer will stay in one place!
Features:
Heavy duty premium trunk organizer made from strong 600D polyester fabric to withstand the test of time. Creates order in your trunk and prevents loose items from rolling around in your car, SUV, van or truck.
Reflective fabric strip runs alongside of the trunk organizer, it is intended for extra visability in roadside emergency situations.
The sturdy base is supported by four rubber feet to prevent slipping or rolling in trunk and keeps the organizer in one place.
Lots of compartments! 10 interior expandable mesh pockets & 2 large exterior pockets.
Two elastic, heavy duty straps for holding things like water, wine bottles, books, etc.
Collapses and secures with buckled straps, to a compact size when not in use.
Stiff, reinforced bottom inserts for stability. No sagging!
Rugged, heavy duty handles that will not break.
Heavy duty eyeholes.
Sturdy reinforced sides, bottom inserts and front panels. This heavy duty organizer/carrier will stand strong even while empty.
PURCHASE NOW